Here's What You Missed at the 2013 AMAs in GIF Form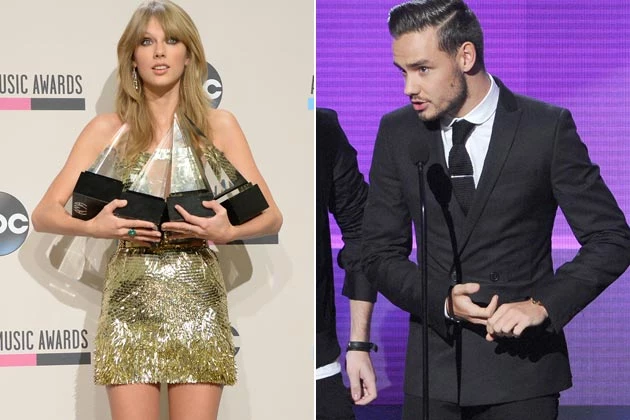 Did you miss the 2013 American Music Awards broadcast (Nov. 24), which saw Katy Perry performing in geisha garb (and getting subsequent flack for being racist) or Miley Cyrus performing with a crying cat avatar? Well, you can enjoy the night and its festivities with these GIFs from assorted scenarios throughout the evening.
Enjoy and giggle!
Justin Timberlake sorta shades Taylor Swift, mimicking her "surprise face" when winning an award. Ariana Grande, her hair and fabulousness. Miley and her meow meow. More Gaga fabulosity. T. Swizzle being cute and turning heads…her own, that is. J.Lo doing her thing! Bro hugs for 1D. Baby girl can sing! Don't go chasin' waterfalls.
Blowin' bubbles. Kesha gets her groove on! Miley boo-hoos. Niall Horan enjoying him some Nelly. RiRi adds some grunts to her perf! Ari's resourceful! Screw the egg — Gaga rides a "steed." We would have preferred a unicorn. Source:
Here's What You Missed at the 2013 AMAs in GIF Form