'Bachelorette' Rachel Has Made Her Choice, To Everyone's Dismay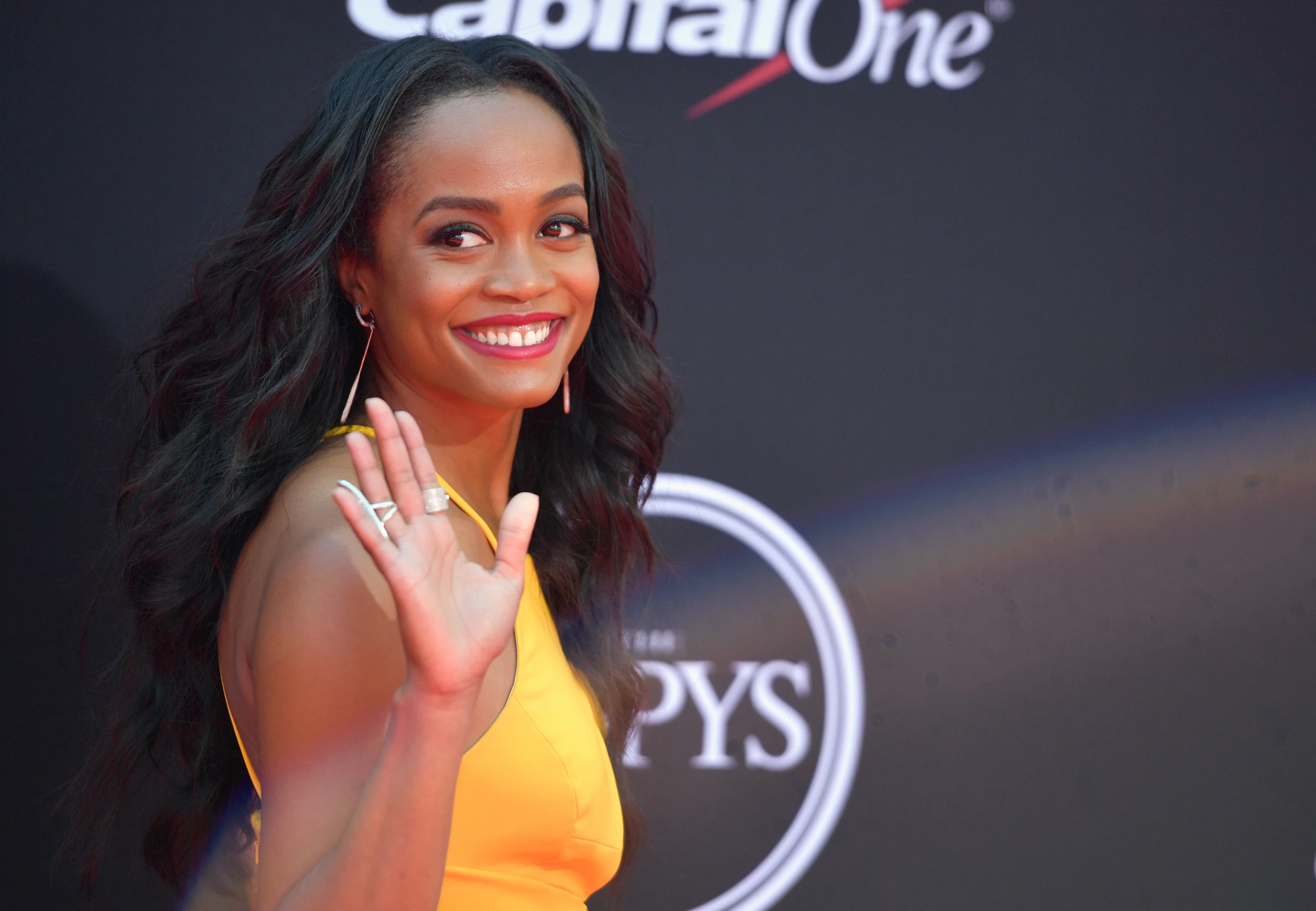 Sure, The Bachelorette is known for drama and heartbreak, but after tonight's finale, Rachel Lindsay might want to turn off her Twitter mentions for a while. After a dragged-out three-hour episode, where third-place holder Eric was quickly dismissed and eyelashes were cried off over Peter's departure, Rachel finally said yes to Bryan's proposal.
It took approximately zero seconds for the audience to lose it.
if ever a show made you hate the institution of marriage, this bachelorette finale is it

— deaux (@dstfelix) August 8, 2017
lord, grant me the wisdom to never settle for the bryan in my life #TheBacheloretteFinale pic.twitter.com/DwstEa0gdn

— RB (@chasingkerouac) August 8, 2017
"We want to get to know each other, build our lives together,"
So what Peter essentially wanted…#TheBachelorette #TheBacheloretteFinale pic.twitter.com/A7p1vpbR87

— Mick&Drew (@MickAndDrew) August 8, 2017
Me at the end of watching #thebachelorette pic.twitter.com/1vHuKq2n0F

— Sandra Pons (@SandraPons) August 8, 2017
Rachel: I'm living my best life

All of Bachelor Nation: #TheBachelorette pic.twitter.com/pX7XqoXwyS

— Mia Peterson (@miareshawn) August 8, 2017
Rachel looks so good on this date with Bryan, the only way she could look better is if she was with anyone else #TheBachelorette

— Champagne Mami✨ (@jewlzhatestwitr) August 8, 2017
Perhaps the greatest set of tweets, however, are the ones that draw parallels between Bryan's Bachelorette win and Donald Trump's presidential election.
Peter won the popular vote
Bryan won the electoral college #TheBachelorette

— Keyo Castleman (@Kcastlem) August 8, 2017
I refuse to live in a world where both Trump and Bryan win. #TheBachelorette

— ForWhomTheBellTweets (@thommybell) August 8, 2017
Subscribe to 97.1 KISS FM on
The Cast of 'The Bachelorette' Then + Now:

Source:
'Bachelorette' Rachel Has Made Her Choice, To Everyone's Dismay