Barbara Walters Announces Retirement Date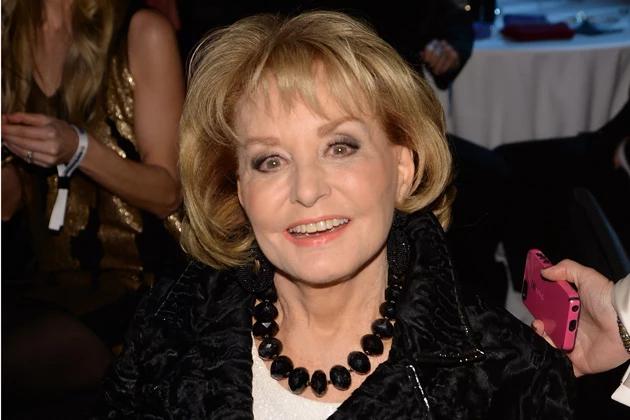 Barbara Walters, pioneer journalist and founding host of 'The View,' will officially retire in May 2014, ABC announced today (April 7).
Walters, who has the distinction of being the first female anchor of a news program, will host her last segment of 'The View' on May 16. The network will honor the 84-year-old iconic journalist with a goodbye tribute on 'The View' in the week leading up to Walters' retirement on that Friday. The network will later give her the ultimate honor when they name ABC News Headquarters in New York after her in a ceremony that will take place in the spring.
Walters, who became the first woman co-host of NBC's 'Today' and later the first-ever female co-anchor to host an evening news program after joining ABC in 1976, has certainly blazed a trail.
"In this business there are legends, there are icons, and then there is Barbara Walters," said Robert A. Iger, Chairman and Chief Executive of The Walt Disney Company (which owns ABC). "She's a dear friend and colleague as well as someone I deeply admire, and it's impossible to fully convey her impact and influence on television. She broke barriers, defied convention, made history and set the standard for journalistic excellence for more than 50 years. It's hard to imagine television without her."
But it is the right time for her to retire, said Walters, who also became a co-host of '20/20′ before founding 'The View' in 1997.
"I do not want to appear on another program or climb another mountain," she said (quote via Us Weekly) when she revealed plans for her retirement last May. "I want instead to sit on a sunny field and admire the very gifted women — and okay, some men, too — who will be taking my place."

Source:
Barbara Walters Announces Retirement Date