Catch 'Feels': Watch the Video For Calvin Harris, Katy Perry, Pharrell and Big Sean's Collab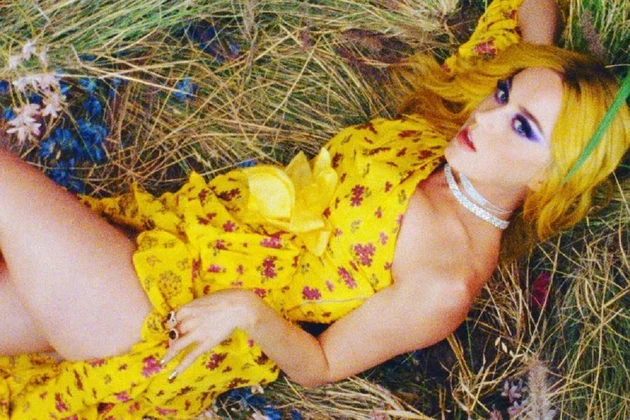 The trippy, vintage-themed music video for Calvin Harris' collaboration with Katy Perry is here, and it's pure summer vacation eye candy.
"Feels" find Harris, Perry, Pharrell Williams and Big Sean chilling in a neon-hued tropical paradise. While the "Happy" singer lounges in a rowboat atop a hyper-blue lagoon, the Witness star lays seductively amid a field of flowers. Off on a sandy dune, Harris strums the guitar, while Big Sean sits on a beach chair, flanked by parrots and palm trees.
On June 15, the DJ/producer dropped "Feels," a joyful reggae-dance banger off his forthcoming album, Funk Wav Bounces Vol. 1.
A breezy blend of dancehall, pop, electro and hip hop, Perry's honeyed voice is like a siren's call on the bouncy chorus: "Don't be afraid to catch feels / Ride drop top and chase thrills (Hey) / I know you ain't afraid about this (Hey) / Baby, I know you ain't scared to catch feels / Feels with me."
It's a chill, feel-good slice of summery trop-pop with an equally bright, Technicolor video to match the vibe. Watch below:
Subscribe to 97.1 KISS FM on
Your DJ Boyfriend: The Hotties of EDM

Source:
Catch 'Feels': Watch the Video For Calvin Harris, Katy Perry, Pharrell and Big Sean's Collab