Gabourey Sidibe Slams Haters With Best Tweet Ever After 2014 Golden Globes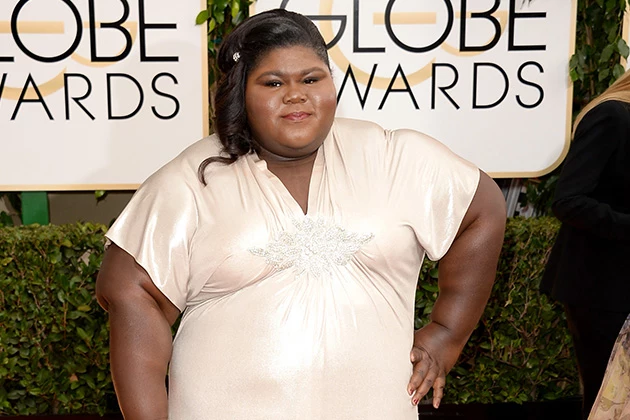 Sorry, haters, you just can't bring Gabourey Sidibe down!
Following her appearance at last night's Golden Globes, the 'American Horror Story: Coven' star was the brunt of some very mean tweets. These very mean, and completely anonymous, people made fun of her full figure, which was draped in a gorgeous pearl-tinted gown. (See more photos of it here.) She looked, frankly, beautiful.
Gabby could have cried, she could have stayed in bed, she could have thrown a tantrum. But, no, the actress instead fired back with the tweet to end all tweets — or at least to end all mean tweets:
To people making mean comments about my GG pics, I mos def cried about it on that private jet on my way to my dream job last night. #JK

— Gabourey Sidibe (@GabbySidibe) January 13, 2014
Twitter trolls can't really have a comeback for that one, can they? Well played, Gabby, well played. Of course, one would expect a funny response from the woman who regularly tweets out hilarious stuff like she did just before the Globes:
My underwear hurts….. Need more booze. Send help! #GoldenGIobes

— Gabourey Sidibe (@GabbySidibe) January 13, 2014
Keep it coming, Gabby!

Source:
Gabourey Sidibe Slams Haters With Best Tweet Ever After 2014 Golden Globes