Harry Styles To Write Songs With Take That Singer Gary Barlow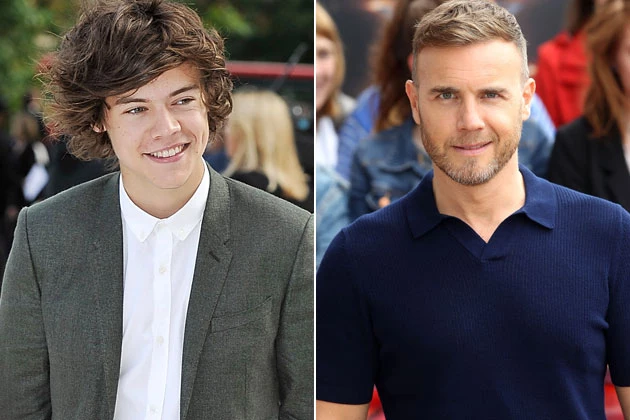 Harry Styles is looking to hone his skills as a songwriter, so it's not surprising that he has tapped U.K. pop legend Gary Barlow of Take That fame.
These two British lookers met up in at the Soho House in New York City to chat according to a source at The Sun. The insider reported, "They had a great afternoon talking about Gary's life in Take That as a young bloke and then more recently. Harry is an attentive guy and really listens. He likes keeping older company and soaks up as much advice as he can get." Good for Harry! If anyone knows about the crazy pop star life, it's Gary Barlow, so it's nice to hear that Styles is getting some sage advice from a guy whose been in his posish.
The source added, "Gary talked him through his songwriting techniques and offered to write with him whenever they get the chance." A One Direction and Gary Barlow collabo? Yes please! We think it's great that Harry is trying to get better at his craft as opposed to letting a group of songwriters do all the work. Maybe he's preparing to go the Justin Timberlake route and break off from 1D? We'd hope that's much further down the road…
Aside from meeting with Barlow in New York City, Hazza has had quite the whirlwind trip in the Big Apple seeing as he was mobbed by a pack of Directioners that had him close to tears. We're just glad Styles and his beautiful face went unharmed in the matter…

Source:
Harry Styles To Write Songs With Take That Singer Gary Barlow