ICYMI: It's Carpool Karaoke Time With Alicia Keys + John Legend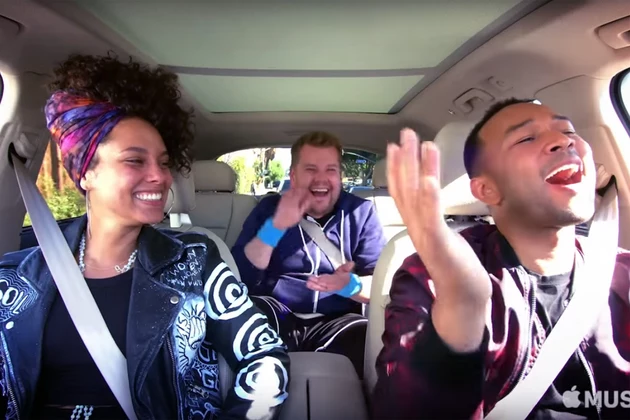 The Carpool Karaoke series on Apple Music (check out Will Smith in the premiere) released this "extended preview" featuring Alicia Keys and John Legend — but there's a twist. They're not actually singing songs, not their own and not anyone else's either. The two angel-voiced performers still have quite a good time, though, creating instant commercial jingles for various catchphrases and products James Corden throws at them.
Did you ever think you'd hear John Legend sing about a four-hour erection? Well, now you can. ("You're too haaaaaarrrrrd…") And get ready to learn more than you ever thought you'd know about Alicia Keys' deodorant habits.
Subscribe to 97.1 KISS FM on
Meanwhile, over on The Tonight Show, A$AP Mob performed "Feels So Good":
Subscribe to 97.1 KISS FM on
13 Terrible Talk Shows That Tanked Spectacularly:

Source:
ICYMI: It's Carpool Karaoke Time With Alicia Keys + John Legend