James Franco Strongly Denies Ever Having Sex With Lindsay Lohan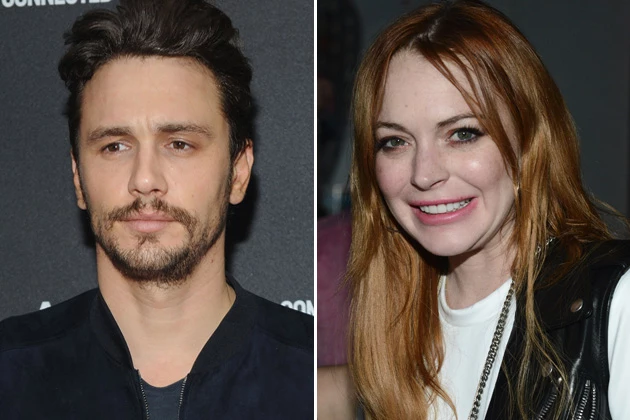 Despite what Lindsay Lohan wrote on her hookup list (which she later revealed was part of her AA treatment), James Franco is (still!) vehemently denying that he ever slept with the troubled starlet.
"It's a lie: I will swear on my mother's life I never had sex with her," he told Howard Stern today, April 30. (Quotes via OK! magazine.) "I will swear on anything you ask that I have never had sex with Lindsay Lohan."
While he may not have slept with her, Stern eventually got him to confess that something once did happen between the two.
"All right, we maybe kissed … it was lame," Franco admitted. "I can't believe she put me on that private list, she's so delusional! When we made out it was so long ago … I was like a nice guy."
Hmmm, "a nice guy"? It sounds like he's saying that he was doing Lohan a favor by locking lips with the actress.
"It was also like, 'What the hell am I doing?'" he recalled. "She was young."
Franco may be asking himself that question a lot lately. Just last month, he came under fire for trying to pick up a 17-year-old girl via Instagram. He seemed to initially deny the allegations at first, but then came clean and confessed to using poor judgment.
Still, he also admitted that his friendship with Lohan occurred during a rough time in her life — when they were both living at the Chateau Marmont in West Hollywood.
"I don't know what to say other than we were at this hotel during a very dark period of her history," he revealed (via E!) "And … it seemed pretty damn clear that she liked me."
"She even broke into my room one time, because she was so at home there I guess they just gave her a key," he continued. "I was on the couch and I opened my eyes and there's Lindsay in my room at 3 AM."

Source:
James Franco Strongly Denies Ever Having Sex With Lindsay Lohan