Jonas Brothers Address Band Breakup … Sort Of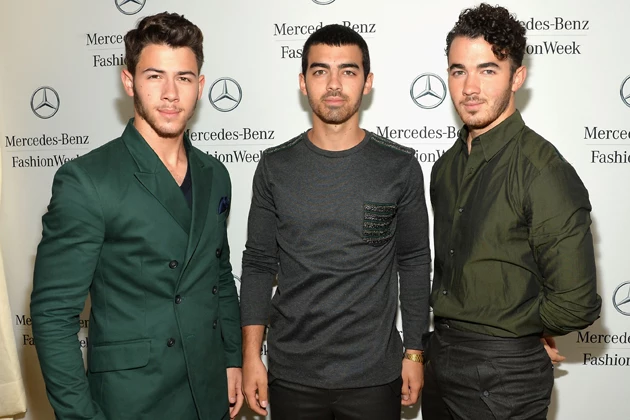 We're finally hearing something from the Jonas Brothers — it's not much, but it's enough to give us a little hope.
It's the first we've heard on the subject of the "deep rift within the band" that forced the guys to cancel their tour on Oct. 9, just two days before it was due to start. Nearly a week later, the group deleted its official Twitter account. It has been all too quiet in Camp Jonas.
But yesterday (Oct. 22), both Nick and Joe took their individual Twitter accounts to ask fans to have some patience while the brothers work on their issues. Nick tweeted first:
Bear with us.

— Nick Jonas (@nickjonas) October 22, 2013
Joe's words were different, but the meaning was the same: "please hold while we get our s–t together," he wrote. The tweets were sent only a half hour apart, fueling hopes that they maybe had just discussed their situation in person or over the phone — and, best of all, were making progress.
No word yet from big brother Kevin, but maybe he's busy on baby watch, since he's expecting his first child with wife Danielle.
Last week, Joe refused to address the issue during his appearance at the star-studded Wallis Annenberg Center for the Performing Arts Gala in Beverly Hills. We're taking his tweet as a step in the right direction.

Source:
Jonas Brothers Address Band Breakup … Sort Of