Justin Bieber Hangs With Floyd Mayweather Jr. and Kylie Jenner in Las Vegas [VIDEO + PHOTOS]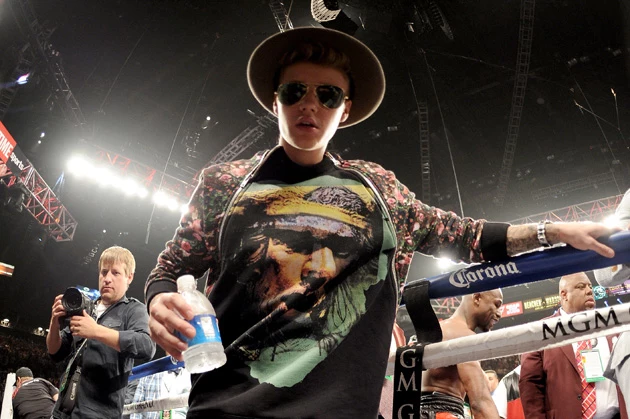 Justin Bieber was in Las Vegas Saturday night as he was there to support friend Floyd Mayweather Jr. in Mayweather's boxing match against Marcos Maidana at the MGM Grand Garden Arena. He then later revealed posted a picture of himself hanging with Kylie Jenner after the fight.
Mayweather posed with Biebs and Lil Wayne in the locker room before the two music stars escorted him out into the ring as part of the traditional pre-fight ritual. Bieber has been in Las Vegas for a few days now, sharing with his fans on Instagram photos and video of him hanging with Mayweather as he prepped for his fight and even getting a spa treatment.
Subscribe to 97.1 KISS FM on
Meanwhile, Kylie Jenner tweeted a photo that she, too, was in Las Vegas for the Mayweather fight, raising some eyebrows that she and Bieber would be hanging together.
Good times at the @hardrockhotelLV getting ready to see @FloydMayweather tonight x http://t.co/dmfqZ6MOrA pic.twitter.com/0tHaCHas3F

— Kylie Jenner (@KylieJenner) May 3, 2014
Bieber later confirmed that the two had met up by posting the following photo on his Instagram account.
Bieber, 20, and Jenner, 16, have been spotted getting comfy with each other recently, which has caused fans to speculate that this might be one of the reasons why Selena Gomez had deleted her Instagram pictures with Kylie and Kendall Jenner just weeks after she partied with them at Coachella.

Source:
Justin Bieber Hangs With Floyd Mayweather Jr. and Kylie Jenner in Las Vegas [VIDEO + PHOTOS]