Liam Hemsworth Is Happier Since Miley Cyrus Split + Helps Breaks Charity Record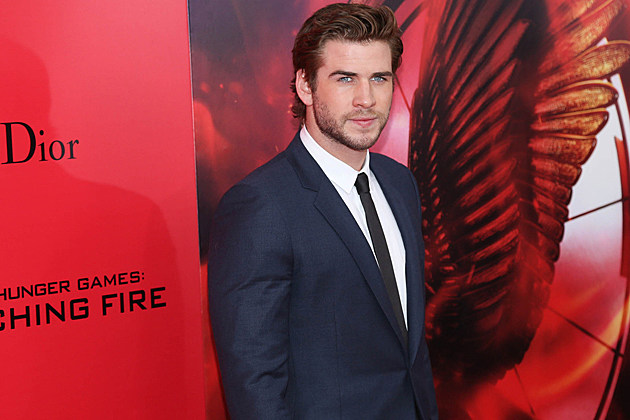 Liam Hemsworth is moving on from Miley Cyrus in a big way, and we're not talking about Eiza Gonzalez, either. The Australian hunk is channeling his energy into both his acting and his charitable endeavors, and he combined both to wonderful effect: he helped break a record!
E! Online reports that Hemsworth, who plays Gale Hawthorne in 'The Hunger Games: Catching Fire,' attended the premiere of the film in Knoxville, Tenn. at the Regal Pinaccle 18 Cinema. But it wasn't just any premiere. Hemsworth also spent time with special needs teens during his stay.
The event was held to support the Variety Children's Charity of Tennessee. Director Carol Fusco revealed that Hemsworth and his 'Catching Fire' premiere broke the previous fundraising record set by another huge teen-friendly franchise.
"The benefit premiere helped raise a record-breaking $558,000. It beat the former record that 'Twilight' premiere raised of $470,000 when Taylor Lautner and Kristen Stewart attended in 2009," Fusco revealed, adding, "The funds will go to agencies in East Tennessee such as the Boys and Girls Clubs, Second Harvest food bank, and Emerald Youth Foundation Just Lead program and to purchase mobility equipment for special needs kids. It all goes to at risk children and children with special needs."
Looks like events like these have been helping Hemsworth keep his head up following his highly publicized split from former fiancee Cyrus. "I've learned so much," Hemsworth told PEOPLE of his time in the states so far. "The first few years in L.A. were really tough and scary, but I had to figure things out for myself."
As far as the breakup? Hemsworth says his 'Catching Fire' co-stars like Jennifer Lawrence helped him through it and hints that the cheating rumors were bogus. ""For a few years I went down a path where I forgot to be in the moment and enjoy the moment. But being around someone like Jen, who is so honest and laughs all day long, I am forced to be in the right now. I'm much happier." He added, "What I always keep in mind is that I know what the truth is and that's all that matters. I know I'm a good person."

Source:
Liam Hemsworth Is Happier Since Miley Cyrus Split + Helps Breaks Charity Record