One Direction's Liam Payne Mixes Business With Pleasure on His Birthday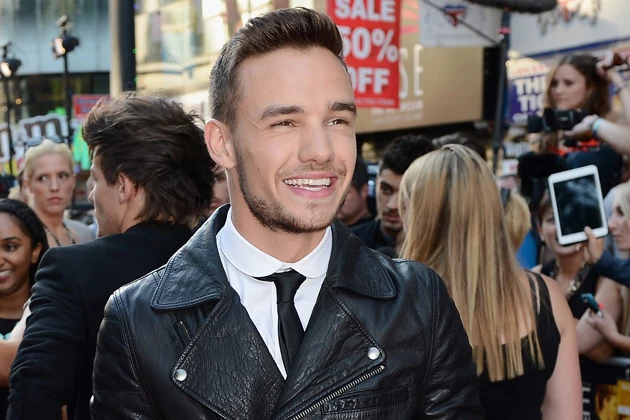 Was it the Best Birthday Ever for Liam Payne? The One Direction star celebrated his 20th birthday today (Aug. 29) in London, mixing business with pleasure on the set of 1D's new music video.
Liam was spotted holding hands with girlfriend Sophia Smith as he arrived on set, where he and his bandmates were filmed playing soccer (football, for you Brits) and working in a pie shop — complete with Harry Styles in a red apron!
Pictures from the set (which can be viewed here) show Liam and Sophia walking together, Hazza getting his hair styled, Louis Tomlinson dribbling a soccer ball, Niall Horan rocking jorts and Zayn Malik with his arm around a woman who is NOT his fiancee (no worries, she's just a friend). Oh, and did we mention the pic of Liam's low-hanging jeans showing his underwear?
Busy as he clearly was, the birthday boy took out time this morning to send his love out to fans via Twitter:
Good morning everyone can't quite believe my life there's no bigger birthday present than what you've done for me in 3 years thank you xx

— Liam Payne (@Real_Liam_Payne) August 29, 2013
And bandmate Niall thoughtfully made sure to tweet out the birthday love to Liam (aww!):
Happy birthday to my brother @Real_Liam_Payne ! No longer a teenager buddie! love you dude !

— Niall Horan (@NiallOfficial) August 29, 2013
Happy birthday, Liam, from everyone at PopCrush!

Source:
One Direction's Liam Payne Mixes Business With Pleasure on His Birthday