Vin Diesel Mourns With Paul Walker's Family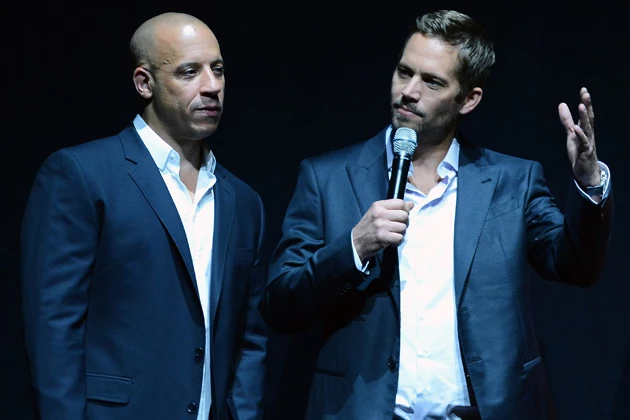 The death of Paul Walker devastated many, but few more so than his 'Fast And the Furious' co-star Vin Diesel. The actor, who played Dom alongside Walker's Brian O'Conner in the franchise, spoke out numerous times about the loss — each missive got more moving. Get your tissues ready!
Walker passed away last Saturday, Nov. 30, following a single-car collision in a Porsche. Walker's friend, Roger Rodas, was driving at the time and lost control of the vehicle, slamming into a tree. Rodas was also killed in the crash.
Diesel previously addressed Walker's death, speaking to fans gathered at the crash site, but has since taken to social media to vent some more. The star revealed he met with Walker's mother and they grieved the blue-eyed hunk together.
"I thought they needed my strength, but realized when I got there and broke down before his family, that it was I who needed theirs," Diesel posted on his Facebook yesterday (Dec. 6). "His mother hugged me and said I am so sorry… I said sorry? You're the mother who lost a son?… She said yes, but you lost your other half…"
If you're not crying yet, there's more. On Tuesday, Diesel wrote, "Pablo, I wish you could see the world right now…and the profound impact your full life has had on it, on us…on me…I will always love you Brian, as the brother you were…on and off screen."

Source:
Vin Diesel Mourns With Paul Walker's Family