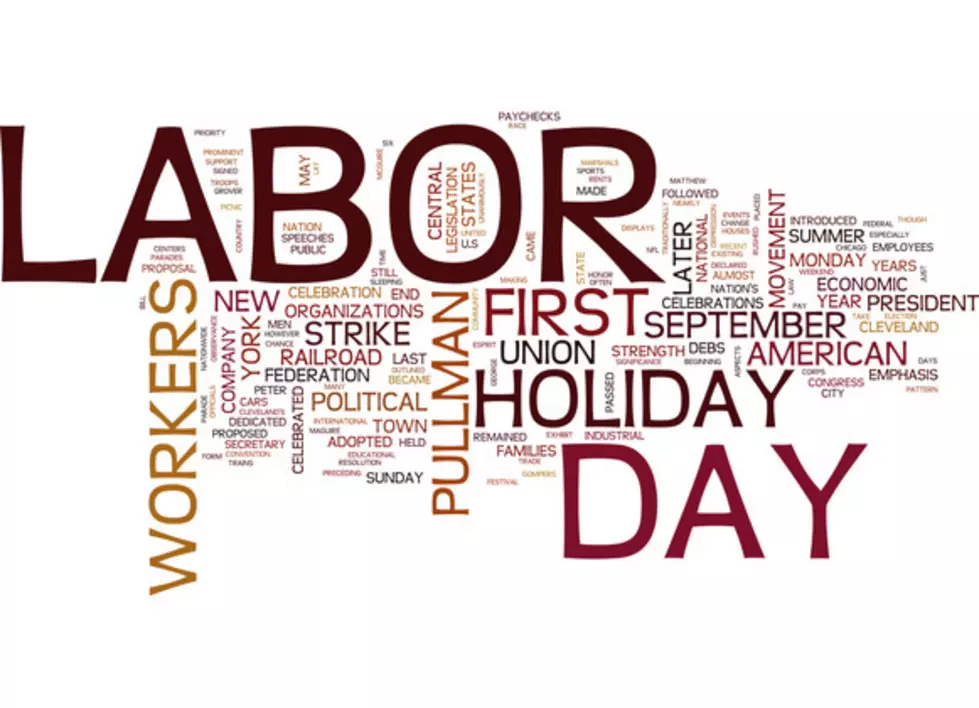 ThinkStock
Happy Labor Day Weekend! Three day weekends are the best! I really hope that all of you got the day off. If you think about how hard you work all the time this day is deserved. This morning on the show Jeff sang us the Labor Day song. Both Kris and I had never heard of such a thing. I am still not 100% sure it is real or if made it up, but in case you missed it here is the jam he sang to us!
OOOHHH, it's the best time of the summer

It really is no bummer

You get three days left to play

LABOR DAY

When we finally go to camp

way up high in the trees

just bring your sleeping bag

then at night you won't freeze

LABOR DAY
Sweet jam right haha remember if you celebrate designate. Stay safe this Labor Day weekend! Make it back here Tuesday am with Jeff and I at 6am (Kris is off the week. Lucky boy!) I can not wait to hear about everyone's big Labor Day weekend adventures!