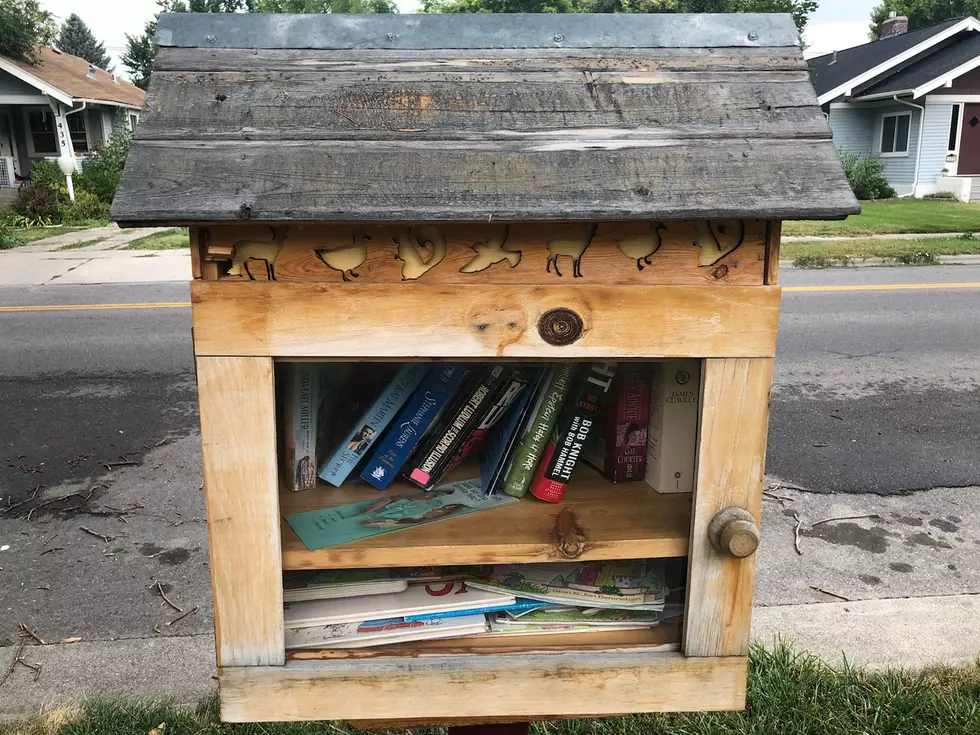 The Book Nook "Books are a uniquely portable magic- Stephen King"
Kaitlyn/TownsquareMedia
For as long as I can remember I have had a passion for reading. In fact my stairs in my house are full of books I have read within the past year or so. There is something so special about holding the book and turning the page in suspense as to what will happen next in the story.
Books are a uniquely portable magic- Stephen King
So when I came across the Book Nook on Lewis Ave. I knew I had to stop. It is such a wonderful idea to encourage everyone to read more. The idea of when you finish a book to drop it off and pick up a new one is amazing! The mind is an incredible thing, and to stretch it with reading is so important. I have done the IBooks and the tablets type things and what not, but there is nothing that compares to turning the page of a book. I read so much the local book stores know me by name! If you have a book you just keep around and it is a wonderful one that others should read drop it off in one of these Book Nooks,and grab yourself a new story to explore! Take one leave just keep the Book Nook full so others can read the things that lets your mind escape and grow!